4, 5 and 6 Year Old Entertainment
Is your child turning 4, 5 or 6? Entertaining preschoolers and kindergarten-aged children is so much fun. They are so enthusiastic!
4, 5, and 6-year-olds have a great sense of humor and enjoy similar activities at parties. (Whether planning a party at a daycare, pre-school, kindergarten, first grade classroom, local park or in your home…these kids are ready for a good time!)
Need 4, 5 and 6 year old entertainment ideas?
Here are some fun activities for a 4th, 5th or 6th Birthday:


Hand and Face Painting
Most preschooler's love getting their face painted. It's fun to turn into batman, a princess, a pirate, a dog, tiger, cat, or butterfly in minutes.
Since this is an individual activity, it's perfect as guests are arriving.
Sing-a-longs and Hand Puppets
Hand puppets and guessing games, make singing songs even more fun!
Children ages 4, 5 and 6, are very knowledgeable and eager to sing their ABC's, Itsy Bitsy Spider, Twinkle Twinkle Little Star, The Wheels on the Bus and more.
Together we also pretend silly things. I have a dragon puppet that snores really loud and a unicorn puppet that is a practical joker.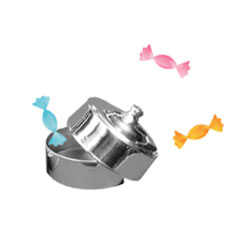 Silly Magic
Silly magic anyone? Making up magic words and imagining together is fun! Who knows what will appear out of a magic pan or magic bag?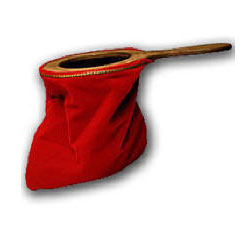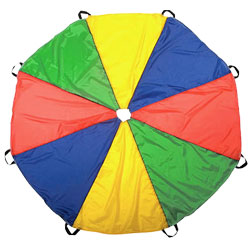 Parachute Games
After sit down activities I have the kids stand and gather around my parachute. We all hold onto the edge or handles on the parachute and together we bounce a soft toy up and down on top. (Sometimes we propel the toy higher than a tree or through a basketball hoop!) It's fun!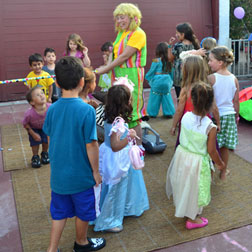 Anything Goes Limbo
As long as the kids are going in the same direction and under the limbo stick…anything goes! Kids of all ages love this game and the "anything goes" part, makes it noncompetitive. Who knew crawling under a stick would keep so many different-aged children engaged and happy?
Freeze Dancing
Next I put on some music, with automatic stops built in, and have the kids….move, move, move… and…freeze! Having them freeze with silly, funny or scary faces makes it extra silly.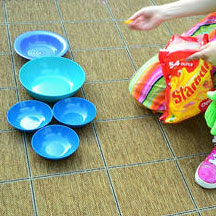 Tossing Games
Everyone knows how to throw! When entertaining a small group of children, a tossing game can be fun since everyone knows how to throw. I have each child take a turns tossing 4 candies into plastic bowls….with some unique scoring instructions. (A winner's badge goes to the person who gets the most points – and everyone wins the candies tossed just for participating.)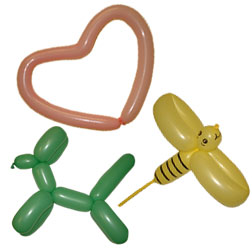 Twisty Balloon Animals
Preschool and Kindergarten age children LOVE animal balloons.
I make a lot of items out of 1 or 2 balloons, so getting a turn goes quickly.
I usually make balloons as a last activity as balloons tend to inspire kids to get a bit rowdy and hard for them to focus on anything else but leaping and playing.
Sparkles the Clown provides 4, 5 and 6 year old entertainment.
Sparkles the Clown can lead any or all of the games and activities mentioned…or…just twist animal balloons and paint kids faces. 
Need 4, 5 or 6 year old entertainment?
If you're planning a birthday party, are you thinking of hiring a clown?
If your party will be near Los Angeles, CA (or in the San Fernando Valley)
Call 818-994-1441 (Ask for Colette – Sparkles)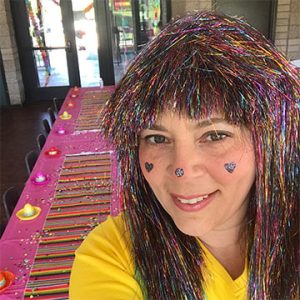 "The kids loved Sparkles! She kept all kids entertained, from 1-10 years old with games, face paint & balloons. Super sweet & funny!"
Sparkles the Clown wears a simple, colorful costume and interacts with the children in a way that allows them to warm up to the party, at their own pace.
Perfect clown for a Carnival Themed Party, a Classroom Party or End-of-Year Party at a school or Daycare.
Even shy 4, 5 and 6-year-olds will be comfortable and participate in party activities with this clown.
"Sparkles" is the best clown for 4, 5 and 6 year old entertainment.