Frequently Asked Questions
What activities will you do at birthday parties?
I do any or all of the following activities for kids:
Hand and Face Painting
Twisty Balloon Animals
Party Games: Limbo, Parachute Games, Freeze Dancing
Bubbles, Maracas, and Tunnel Time (for 1 to 3-year-olds)
Ribbon Twirlers (for older kids age 6 and up)
Silly Magic (great for a variety of ages)
Sing-a-longs with Hand Puppets (1 through 6 years)
Tossing Games (for children of all ages)
Candy Scramble (great for older kids and larger events with a variety of different age kids)

Do you entertain different age groups?
Yes. I usually entertain children age 1 to 10.
Kids age 2 through 6 years love everything I do. 
I will entertain older children ( 9 & 10-year-olds) after you, the birthday child, and I agree on fun party activities that would be "cool" enough! Call to brainstorm ideas.
Do you make twisty balloon animals?
Yes – I twist balloons and kids LOVE them.
I twist many things out of 1 or 2 balloons so kids get a turn pretty quickly.
I make dogs, (poodles, regular dogs or wiener dogs), balloon swords, hearts, hats (crazy hats or heart hats), a cat, bunny, giraffe, flying mouse, snake, bumble bee, humming bird, parrot, elephant…
Do you provide face painting?
I do both hand and face painting. The 2-and-under kids seem to prefer painting on their arm or hand. (It seems they like to SEE what I am doing to them.)

I paint faces to look like a: Cat, Princess, Butterfly, Dog, Pirate, Tiger, Lion, Minnie Mouse, Bunny, Batman, Camouflage…
On arms and hands I paint spiders, basketballs, ladybugs, snakes, fish, lizards, hearts, stars, flowers and more…
Do you only entertain children at birthday parties?
I entertain children at all sorts of events including:
Grand Openings, Mall Events and Kids Clubs
Children's Birthday Parties (in homes, parks, at a daycare or preschool)
Line Entertainment (Santa Claus Lines, Street Fairs and Carnival Lines, even Flue Shot Lines!)

Restaurants – Family Night, Kids Eat Free Night, a busy Holiday, Promo or Fundraiser Event  (when anticipating lots of children)
End of School Parties, Classroom Parties, Camp Entertainment
Company Picnics, Holiday Parties
I am a Clown located in Los Angeles, California. (I am based in the center of the San Fernando Valley)

I entertain children in the San Fernando Valley, Simi Valley, Santa Clarita and surrounding areas.
I will travel to any location that is to our mutual benefit.
Learn more Me on the About the Clown page
Price is based on time present and the location of your event.

Please contact me and include the location and date of your event.
(I will get back to you as soon as possible with price and availability.)
Are you a scary clown? Can you dress in other costumes?
I usually dress as "Sparkles the Clown" wearing gold or rainbow, sparkling hair. Most kids like my simple, colorful costume.  But if you'd like me to dress as a regular person, or in something you see below, just let me know.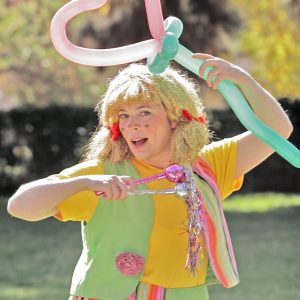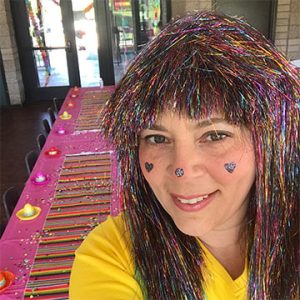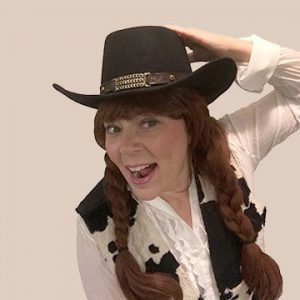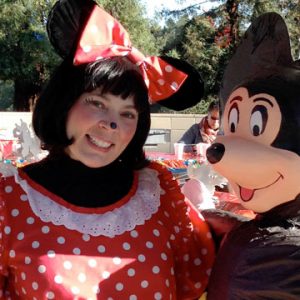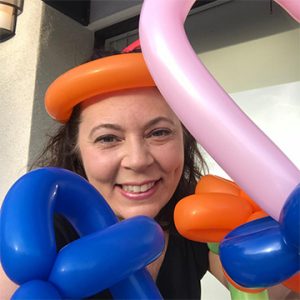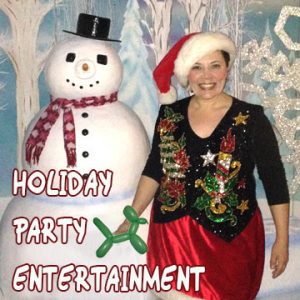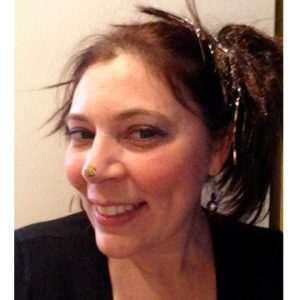 If you are ready to hire a clown, the next step is to check availability.