What are people saying about Sparkles the Clown?
"Colette, I want to thank you so much for making the party fun ! The kids had a great time. You were so organized and did such a great job! I would definitely have you for another one of my party's 🙂 Thanks again!"
"Thank you, thank you for doing such an amazing job at Lauren's party. She had the best first b-day and all her friends did too. Thank you again for all that you did!"
"Thanks again. You were really wonderful!!!! Lots of referrals I hope!"
"Thank you so very much for your participation at Strummers birthday party, you were a huge hit with the kids. Thank you thank you!"
"Hi Colette, I just wanted to say thank you for your service on June 11, Saturday (Brandon's party). He really took well to you and I'm really glad. You did a great job. If I have any one asking for a clown I will definitely recommend you…Thank you."
"Sparkles thank you so much for being the clown at my birthday party! You really made my party very special. My party was at the Pumpkin Patch. I can't wait to see you again! Thank You!" Love Hunter xoxo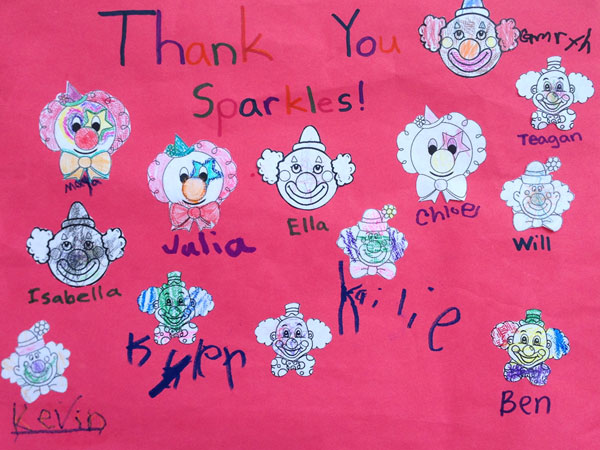 Thank You from Cummins Family Daycare…See you at Christmas!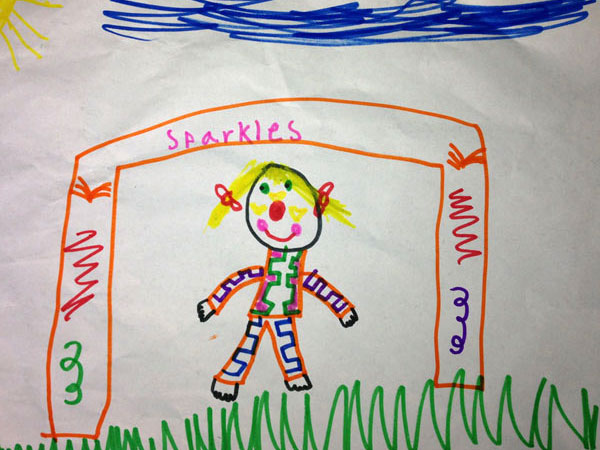 "You come highly recommended by a friend of mine who I trust to not steer me wrong. I have never hired a clown (for anything) so I probably need to get filled in on the basics." ...one year later... "I wanted to know if you are available for a birthday party in August for my daughter, Zoie. You did her birthday party last year and she just adores you and wants you back."
"Colette is the best choice for any child's party! I highly recommend her!"
"The kids loved sparkles ! She kept all kids entertained, from 1-10 years old with games, face paint & balloons. Super sweet & funny ! !"
Apparently kids love Sparkles - She is a Clown Kids Love