7 and 8 Year Old Entertainment
Entertaining 7 and 8-year-olds is fun! They love having a good time.
7 and 8 year old girls and boys have a great sense of humor and enjoy similar activities and games at parties. Whether having a birthday party at home or an end-of-school party in a classroom … these kids are definitely into quality.
Need activities and games for a 7th or 8th Birthday?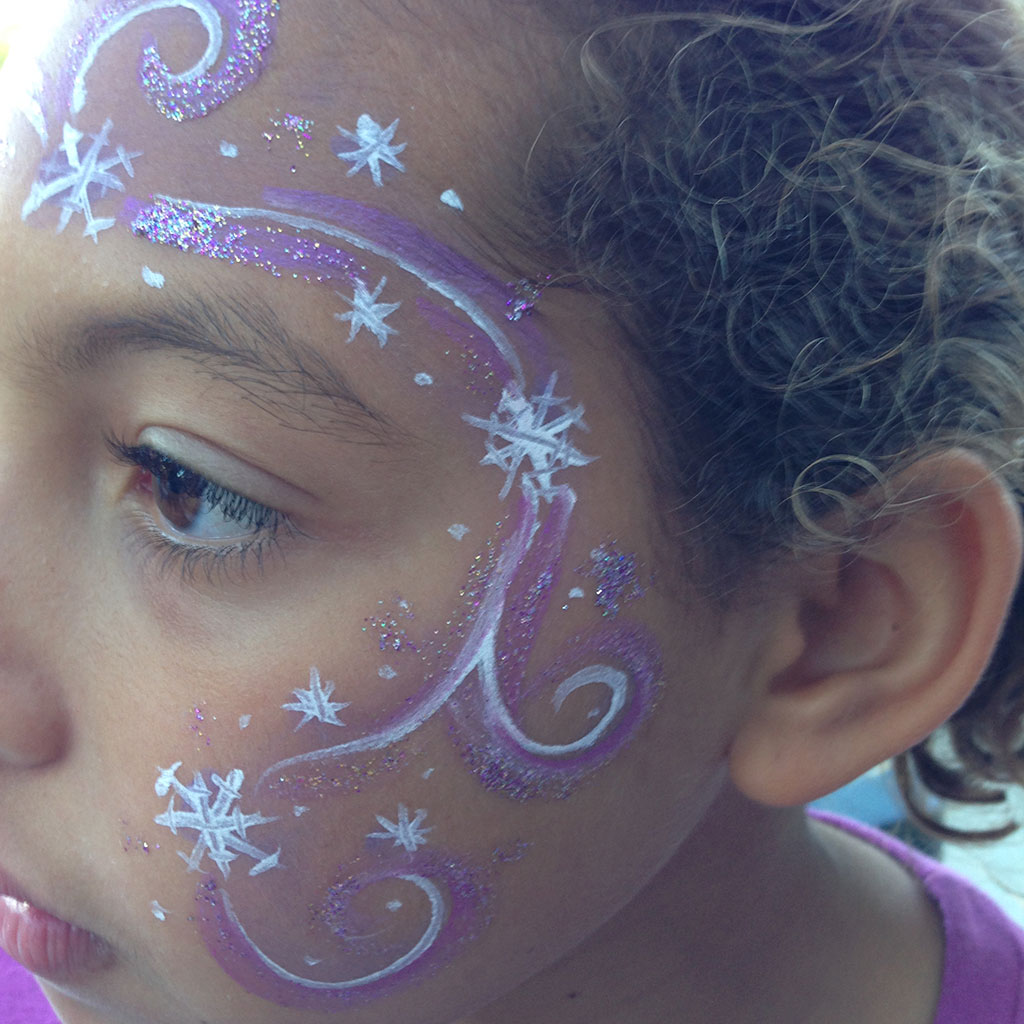 Hand and Face Painting
Most 7 and 8-year-olds still love getting their face painted. Some prefer their arm or hand and ask for more sophisticated, subtle paintings. (I spend a little more time with this age group on their painting.)
Since this is an individual activity, it's perfect as guests are arriving.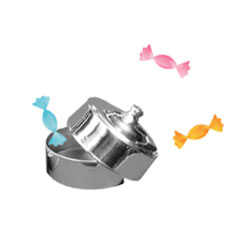 Silly Magic
Silly magic anyone? 7 and 8-year-olds can make up some pretty funny magic words … and who knows what will appear out of a magic pan or a magic bag?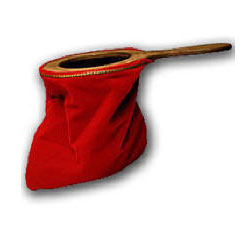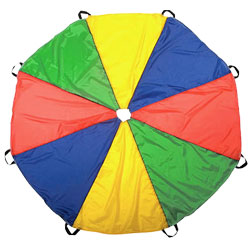 Parachute Games
I have the boys and girls gather around my parachute and hold onto the handles or edges. Together we bounce a soft toy up and down on top. (Sometimes when we all lift the parachute at the same moment we can propel the toy higher than a tree!)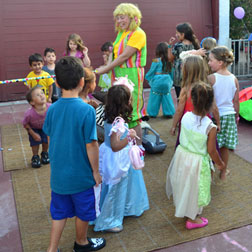 Anything Goes Limbo
As long as everyone continues to go under the limbo stick…anything goes! Kids of all ages love this game and the "anything goes" part, makes it noncompetitive and very silly.
Freeze Dancing
Freeze dancing is fun….move, move, move… and…freeze!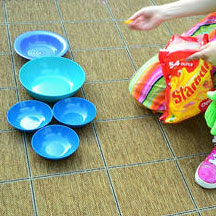 Tossing Games
Everyone knows how to throw! If a smaller group of kids are present, everyone gets to take a turn at tossing candies into bowls with some unique scoring instructions. (A winner's badge goes to the person who gets the most points – and everyone wins the candies tossed just for participating.)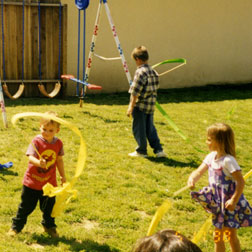 Ribbon Twirling
If we have enough space and it is not a windy day I get out my ribbon twirlers. 7 and 8 year olds usually make up some snazzy moves – worthy of the olympics!
Candy Scramble
If you don't intend to have a pinata, we can have a candy scramble.
If you like this activity purchase candy (or let me know and I will purchase candy). I hand out a simple bag (or you can purchase a theme related goodie bag).
First, I line the kids up. Then, I sprinkle candies across a nice wide area while the kids wait with their opened bags. Ready…Set…Go gather that candy!
This activity is good for variety of different-age children as well. Since there is no hitting, and the candy is spread out,  even non-aggressive children will have ample opportunity to find as much candy as they like.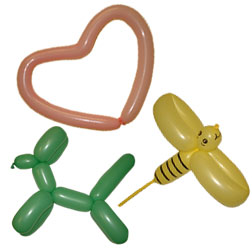 Twisty Balloon Animals
I make a lot of items out of 1 or 2 balloons so getting a turn goes quickly and kids love them! Seconds anyone?
Thinking of hiring a clown for 7 and 8 year old entertainment?
"Sparkles the Clown" can lead any of the above activities or just paint kids faces and twist balloons.
If you're planning a birthday party for 7 and 8-year-olds
and your party will be near Los Angeles, CA (or in the San Fernando Valley)
Call 818-994-1441 (Ask for Colette – Sparkles)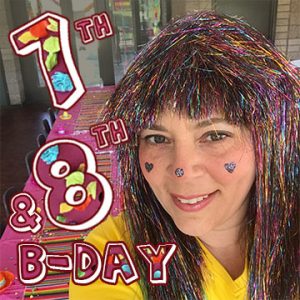 Call Sparkles the Clown for 7 and 8 year old entertainment
"Colette, I want to thank you so much for making the party fun ! The kids had a great time. You were so organized and did such a great job! I would definitely have you for another one of my party's 🙂 Thanks again!"